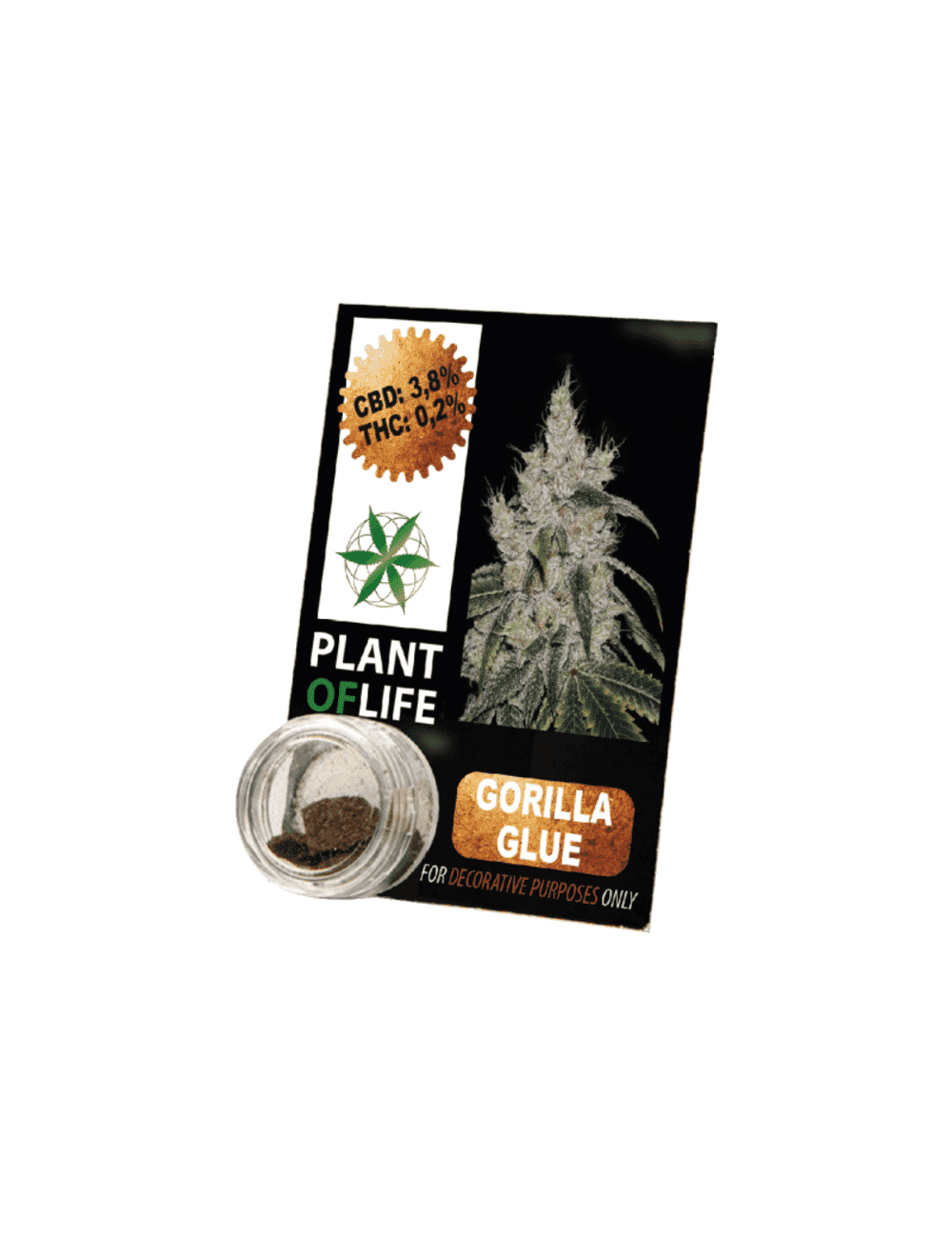 Pollen - CBD Pollen 3.8% - Plant Of Life
Reference: PoL-Poll-gorillaglue
CBD Pollen,
Chocoloco, OG Kush, Gorilla Glue, Raw Natural, Mango Kush,
Critical Mass, Amnesia haze, Blue Cheese, Blueberry,
Contains 3.8 % of CBD , Full Spectrum.
Extraction with CO2 is 100% natural.

THC 0%

Products without pesticides.
★ Compile your pack of flavors, and get a better price.
49€
CBD Pollen

3.8%
Plant of Life
Plant of Life Extraction 100 % natural obtained from heads of cannabis plants and flavoured with terpenes
CBD Pollen 3.8% is a product that has passed rigorous quality controls.
It is 100 % legal since the percentage of THC is always lower than 0.2 %, the maximum allowed, which is why this product will not produce any psychoactive effect.
CBD Pollen 3.8% has a high concentration of cannabidiol, or CBD, which will provide important calming and analgesic. Can be consumed by vaporization or mixed with tobacco.
Arrêté du 22 Août 2016 relatif aux produits du tabac et du vapotage